When I gave birth to Elena, I immediately started thinking about her first birthday. I thought how every‐ thing was going to be much easier. I pictured myself with 20 pounds less, enjoying life, finally sleeping the whole night, with my family around helping me with everything. Nothing turned out like I planned, let me tell you that. I still don't sleep. I'm more worried now than when she was a newborn, and I sure didn't lose those 20 pounds. I'm also sad because we didn't have the chance to celebrate her birthday in Serbia with our families and friends. Instead, we celebrated in America, where we also have great friends, so they have made this situation much easier. When it comes to the sweet table, I really wanted to make her the biggest, greatest, out-of-this-world sweets table, but I didn't have the time because I had a lot of work with other orders, unfortunately. I didn't want to make her a themed birthday party because it's on her to decide in the future if she wants to be a Disney princes or maybe she would like to be an action hero or a little Baker like mummy. I wanted to make it simple and classy. I made her a 3-tier cake. First two tiers were made out of two different types of filling, and strawberries, with 3 moist cake layers. The third tier was a classic chocolate cake. I preferred the fruit ones because they were so refreshing and perfect for the summer. This is what the cake looked like originally.
Honestly, I was happy with it, but then my husband's sister — who, by the way, is sooo creative and has an eye for details — told me that she didn't feel it, and that something was missing. She said, "What do you think about putting some flowers?" So she started adding some… We wanted just a few flowers so they could give a little bit of color to the cake, but we ended up covering the whole right side of the cake with flowers I stepped back, looked at it and I was in love.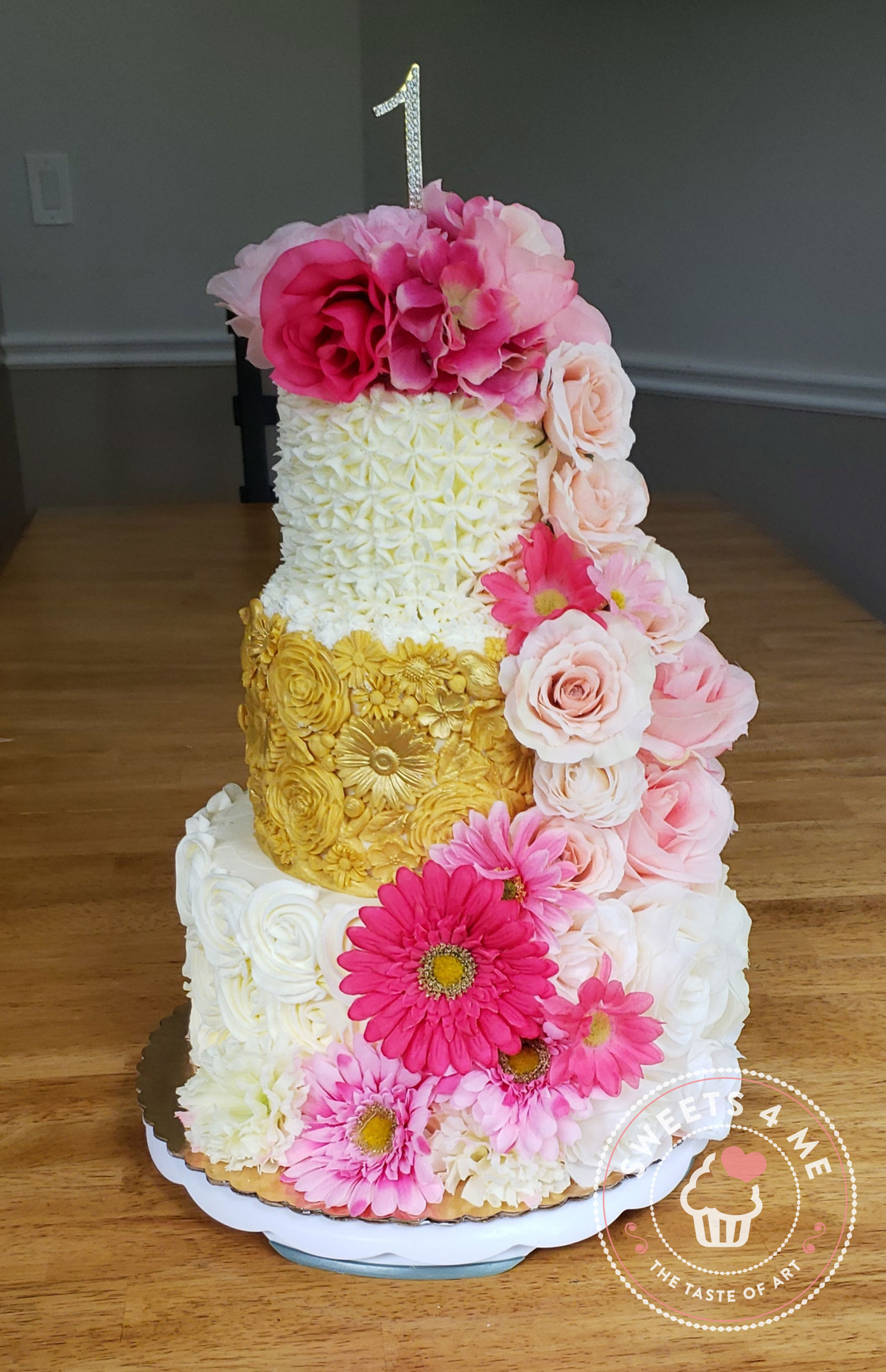 It looked perfect! I still needed to make the cupcakes. They were plain vanilla cupcakes because, let me be honest, in all that hurry I forgot to fill them in :/. No one complained, and they looked great so it turned out OK.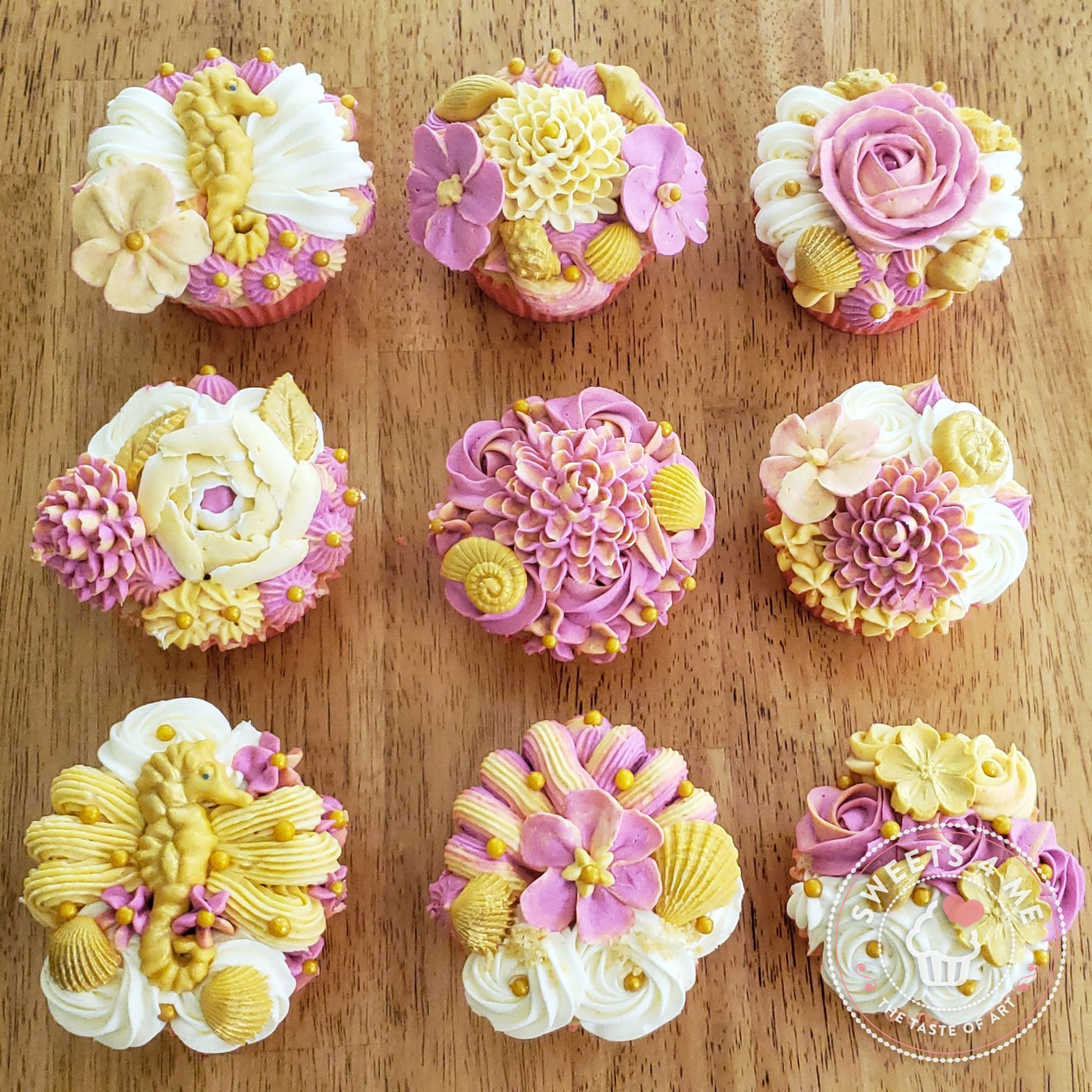 The smash cake was also a must, and I don't know why but I've made the tastiest little cake ever! It almost fell apart in the making because it was full of filling and bananas with 4 moist, thin cake layers. I put all that ef‐ fort into this small cake just so my husband could stick his head into it later on and after that Elena destroyed it completely. No one ate the cake, of course.
At the end, we had the cake, 12 cupcakes and a small smash cake. When you are limited in deserts like I was and you want to make a nice-looking desert table, focus on other decorative details. Add a lot of balloons, flowers, put some of your child's favorite toys, basically anything that you can find in your house that will match your theme or your color scheme.