I had some cake leftovers, some flowers and macaroons from the previous order so instead of throwing everything away i decided to make a new cake and give it away to my dearest friend.
I always wanted to try this technique with buttercream that gives the cake some kind of a rustick look, so i tried it today and i think I did a good job:).
The flowers are made out of buttercream but the little branches are real. After I've put the flowers on I noticed that something is missing, and when I've put the branches the look was complete:).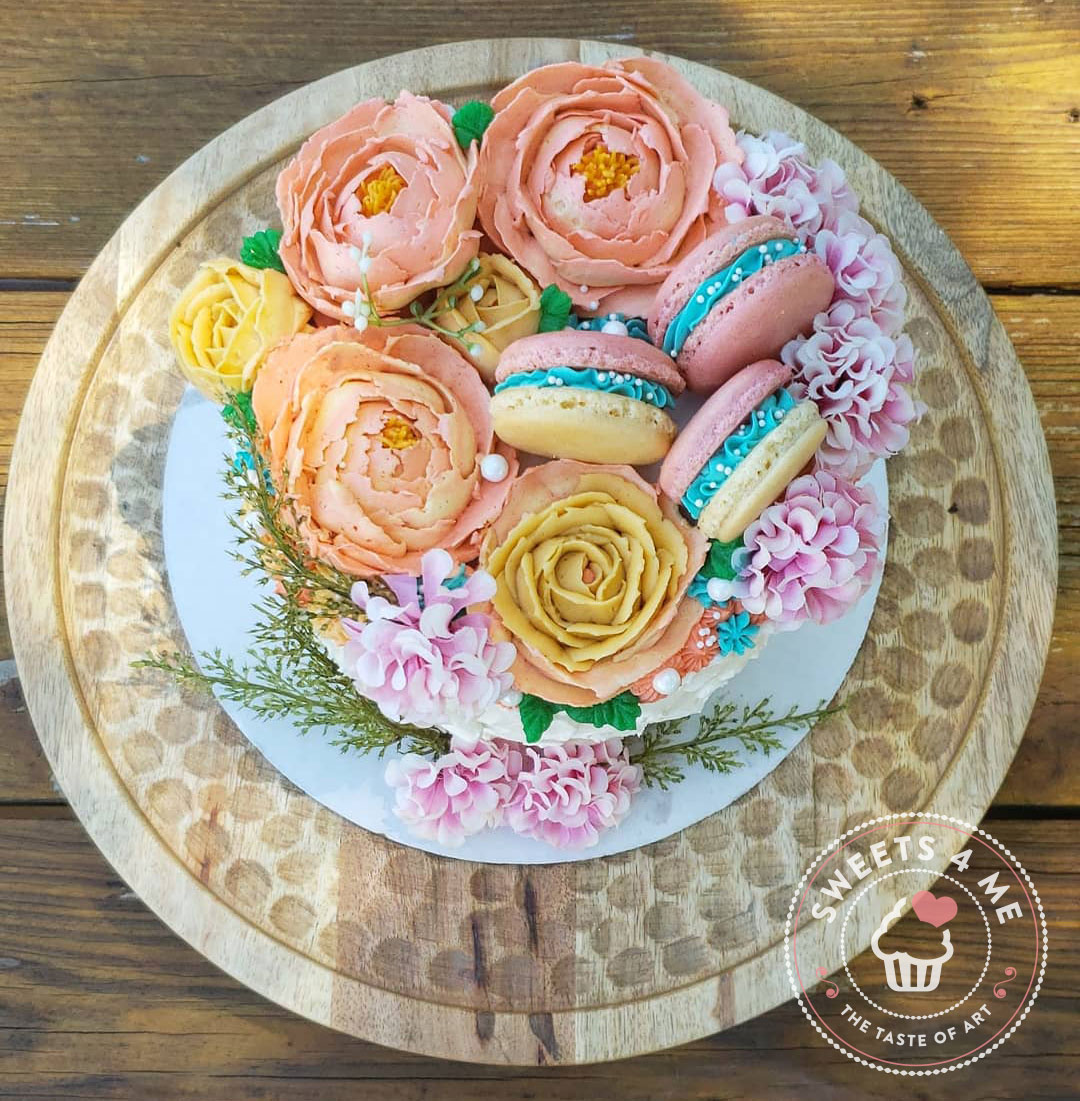 Since I alredy had the cake crust i wanted to make the filling that's fast and delicious so i simply whipped 1 3/4 heavy whipping cream with 3 tablespoons of sugar, then added 1/2 cup of sour cream, mixed it realy gently by hand. You can also soak the bag of gelatin in 50ml cold watter, let it swell, and on the middle of mixing the heavy whipping cream, disolve the gelatin on low heat and pour it into the cream, mixing constantly. This way you'll be sure that your filling will be firm enough, and the taste will be the same.
This filling is perfect when combined with any kind of fruit, i used bananas this time because that was the only fruit i had in my house at the moment:). You can make a thousand variations with this filling. You can add shreded chocolate, roasted almonds, pecans. The only thing you need to have in mind is to mix slowly
.. becayse if you, for example, use your electric or stand mixere and beat on medium-high spead the sour cream will turn into water and the whole mixture will be runny.