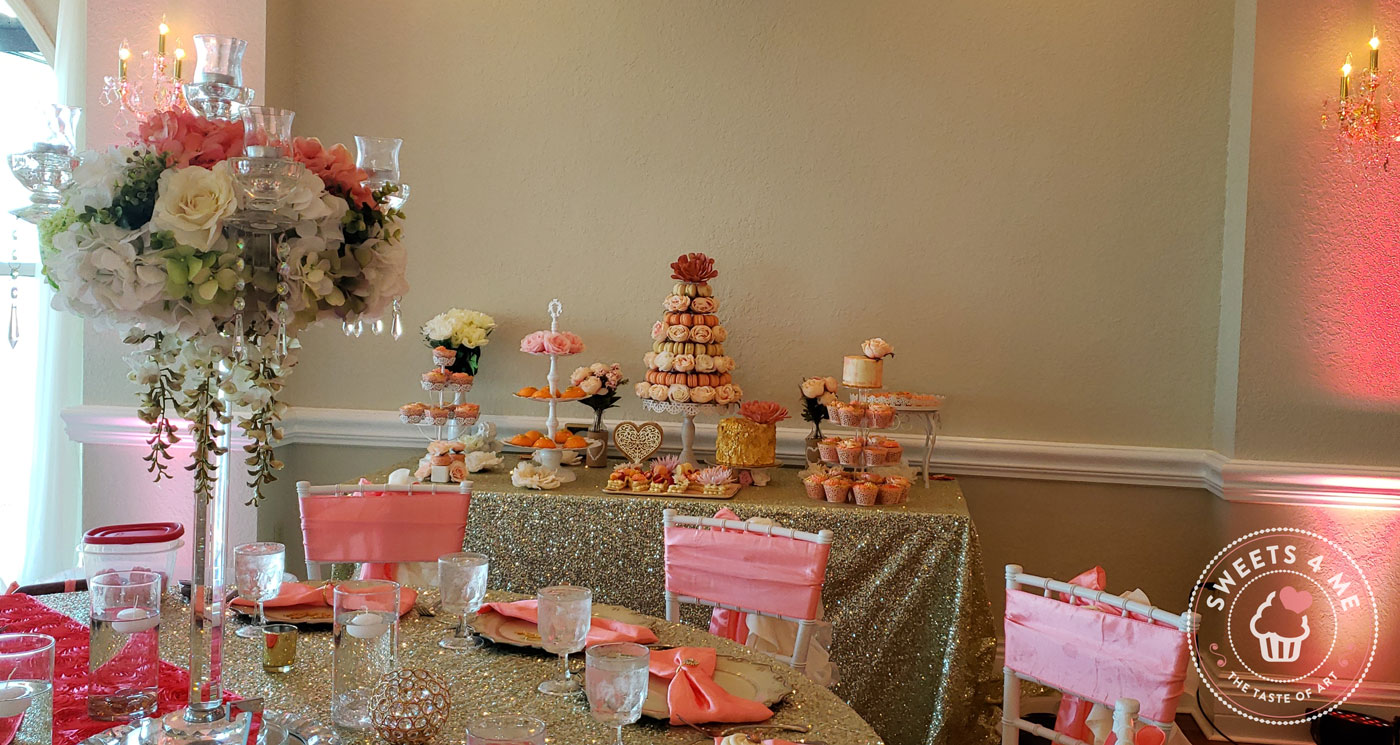 I was looking forward to make the desserts for this particular wedding. The reasons were 1. I loved the color scheme; 2. The venue was amazing, one of the best in Daytona Beach; and 3. The bride and the groom, along with their 3 kids, were the nicest people, and I really wanted to make something special for them. She gave me complete creative liberty, and that's the greatest gift to any cake/dessert decorator. I needed to incorporate 3 different colors: ivory, gold and peach. PERFECT combo! From my offer, she wanted cupcakes, macaroons, little mirror glazed mousse cakes, and I suggested tarts with their initials, covered in flowers. Eventually, I added two small cakes to the mixture :D. My best investment for this project was for the cupcake/cake stand. I fell in love with this stand because it looks amazing and I can use it for any occasion.
This is the link, if anyone is interested :).
I have honestly never before made a sweets table withouth the main cake, soo i needed to figure out how to decorate the table with deserts only. Eventually I've put the macaron tower on the cake stand, and that gave me the hight i needed for the centerpiece.
You can be creative and use the things you alredy have at home and give them another purpose. For example:
I've used this cute cubes, with my daughters name, on her first birthday. But I also used them, belive it or not, for this wedding:). I just turned them around so you couldn't see the letters, and used them like a little stand for macarons.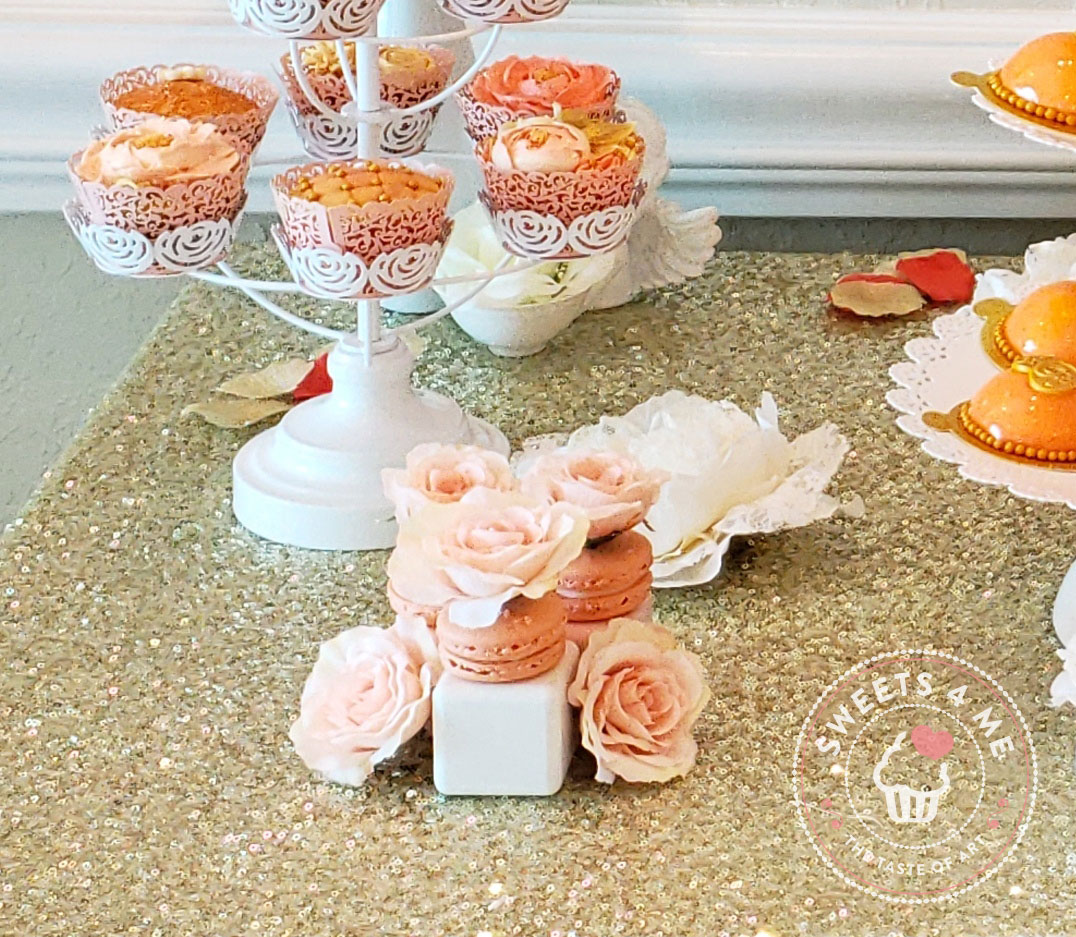 And the macarons served as a stand for this beautifull roses:D. Just look around you, open your creative mind and you can see a lot of thinghs you can use to achieve the look you want. It's all about the details.