Get ready, because I'm about to share with you my recipe for the best chocolate cupcakes ever! These cupcakes are moist, chewy, gooey, and full of rich chocolate flavor and creamy chocolate ganache. It doesn't get any better than that! Oh wait, yes it does: there's coffee inside too, so you'll get a little extra energy with every bite! I admit that I once ate four of these cupcakes in a row, after which I had to punish myself by cleaning the whole house from top to bottom.  On the plus side, my house was spotless and I felt better having burned some of those calories off! 😀
If you read my blog regularly, you've probably seen my post about the metallic edible paint I bought a while ago (I really can't stop talking about it). Well, I used that paint to decorate these cuties! I had started with a simple vision of metallic flowers and it "blossomed" from there. 😀 I've never painted on buttercream before, but I'd say I did a pretty good job for a beginner! 😀
After you finish frosting your cupcakes, refrigerate them for half an hour, then paint freely over the crusted buttercream. (It would actually be much easier to spray them with an airbrush, but unfortunately I don't own one yet, so I had to improvise.) Note that you need to work fast: buttercream tends to melt quickly, and when it does, you can't paint on it anymore. Don't worry about rushing, though; if you're not finished, just re-chill the cupcakes in the fridge for a few minutes and continue painting.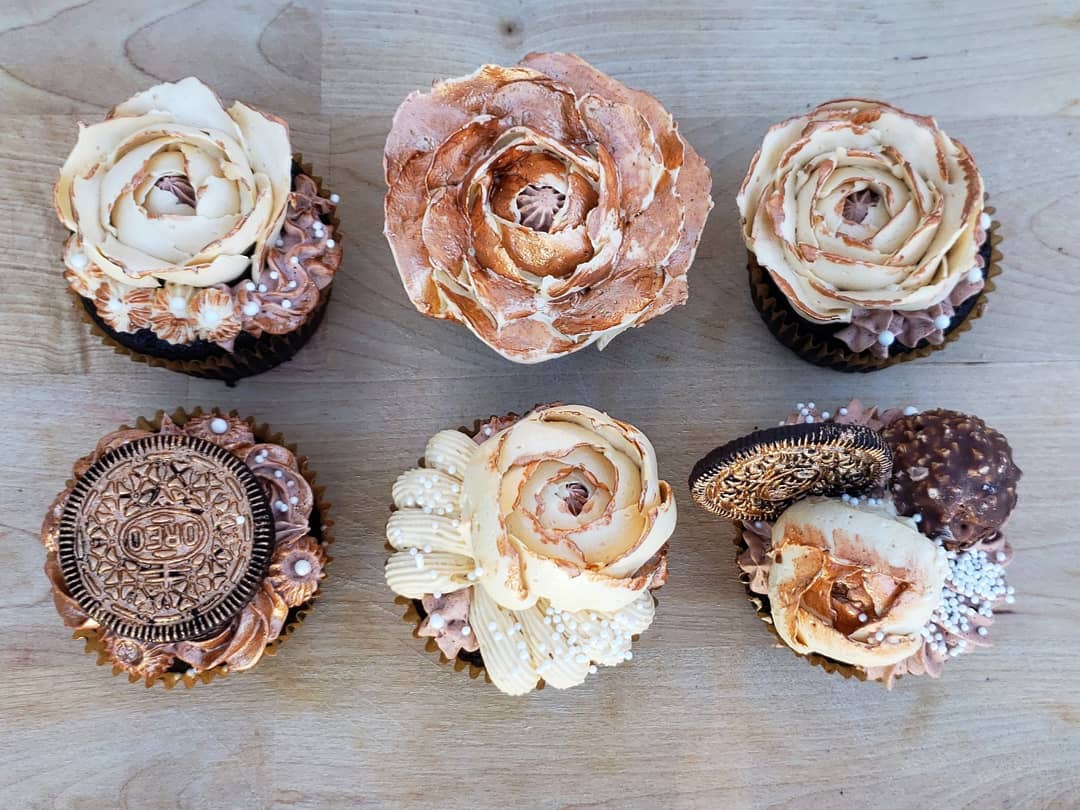 I had some dough left over from the first batch, so I decided to make a few minis. The end result was a dozen regular cupcakes and nine mini ones!
I filled one half of the regular cupcakes with chocolate ganache and the other with Ferrero Rocher.
Smart, right? 😀 The mini cupcakes are only frosted with chocolate buttercream, but they're so moist they don't even need any filling!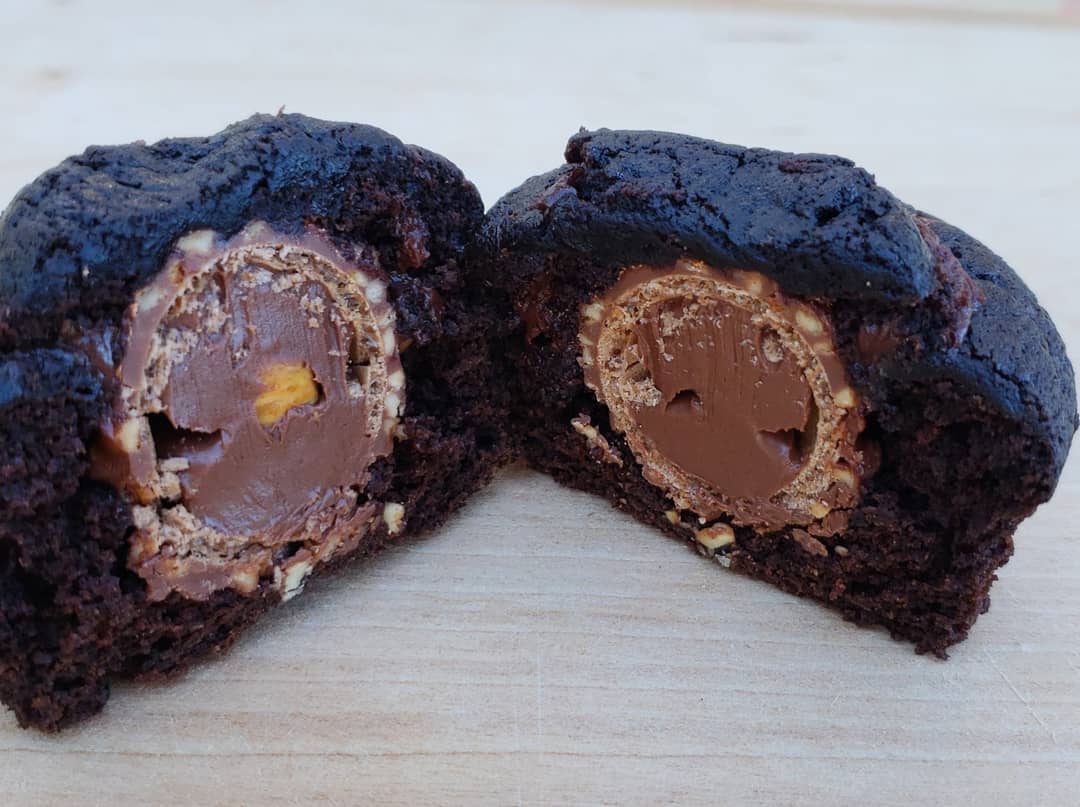 Mmm, these cupcakes look yummy, don't they? Ibet this picture is making your mouth water!
😋 If you're craving a bite, here's the recipe. You know what to do! 😄👩🍳
○INGREDIENTS○
• 1 stick butter
• 1 cup brewed coffee
• 1 teaspoon vanilla
• 4 tablespoons dark cocoa powder
• 5 tablespoons sour cream
• 1 egg
• 1 cup sugar
• 1 1/4 cups all-purpose flour
• 1 teaspoon baking soda
• 1/2 teaspoon salt
○PROCEDURE○
– Preheat the oven to 350°F. Line your cupcake pan with cupcake liners.
– In a small saucepan, melt the butter. Add the brewed coffee, cocoa powder, and vanilla. Set aside to cool slightly.
– In a small bowl, mix the egg and sour cream.
– In a slow stream, whisk the chocolate mixture and the egg mixture together.
– In a medium bowl, sift the flour, sugar, baking soda, and salt.
– Make a well in the center of the flour mixture and pour in the wet mixture. Whisk until combined.
– Fill the cupcake liners up to three quarters.
– Bake the cupcakes for 18 minutes.
– After 18 minutes, test the cupcakes with a toothpick. If it comes out with a few moist crumbs, the cupcakes are ready.
– Move the cupcakes to a cooling rack to cool completely.
And you're done! Enjoy the best chocolate cupcakes ever! 😀